Upcoming Events and Meetings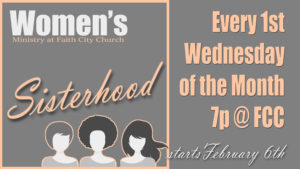 Every 1st Wednesday of the Month 7pm
Faith City Church
5195 S. Washington Ave. Titusville
It is the passion of Pastor Terri Wright to encourage and empower women to be everything God has called them to be. However, she knows that life sometimes seems to interrupt our drive to fulfill our purpose, so she has set out to remind women in all aspects of life that we are a sisterhood in Christ. That we experience the same things, often think the same ways, cry the same tears and ask the same whys! But together we can make it! We can accomplish life's best dreams and desires with a little help
Join us each 1st Wednesday of the month as we share a lot of laughs and get serious with our desire to live life to the fullest! Oh, and maybe treat ourselves to a little sweet surprise to kick the night off right!!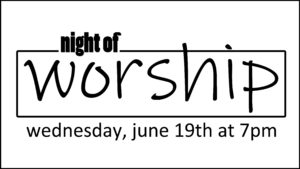 Wednesday, June 19, 2019 at 7pm
Faith City Church
5195 S. Washington Ave. Titusville
Join us as we gather together for a Night of Worship!
CITY KIDS CHURCH will also be having their own Night of Worship, so bring the entire family!