Upcoming Events and Meetings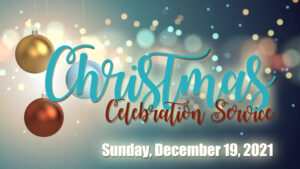 Sunday, December 19, 2021 at 10am
Faith City Church
5195 S. Washington Ave. Titusville, FL
We would love for you to join us for our Christmas Celebration Service on Sunday, December 19, 2021 at 10am.
Although we celebrate Jesus in this house each and every Sunday, we love Christmas time and enjoy singing songs and worshiping Him through music that points to true joy and greatest gift of Christmas. For God so loved the world that He gave His only Son, Jesus! The best gift ever!
Online Via Zoom
Meeting ID:337 890 4500
Passcode: 226992
It is the passion of Pastor Terri Wright to encourage and empower women to be everything God has called them to be. However, she knows that life sometimes seems to interrupt our drive to fulfill our purpose, so she has set out to remind women in all aspects of life that we are a sisterhood in Christ. That we experience the same things, often think the same ways, cry the same tears and ask the same whys! But together we can make it! We can accomplish life's best dreams and desires with a little help
from our sisters!
Join us each Tuesday night as we share a lot of laughs and get serious with our desire to live life to the fullest! Oh, and maybe treat ourselves to a little sweet surprise to kick the night off right!!
3rd Wednesday of the Month at 7pm
5195 S. Washington Ave. Titusville, FL
Men from every walk of life seem to be facing more pressure than ever before. They are stressed out, worn out and struggling to keep it all together. It was never supposed to be this way and Pastor Tim wants to encourage men to come together and connect as a brotherhood to find that necessary support that reminds you just who God intended you to be. You are strong, you are courageous, you are a leader and you can absolutely be successful at flourishing and enjoying your life!
Join us each 3rd Wednesday of the month to spend some time acting like men with us. We will have some guy grub to start the night off right, share some good laughs, and find out what God says about who He designed us to be as men!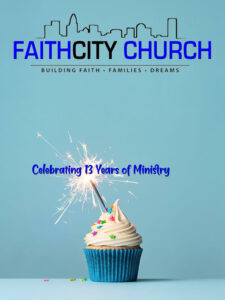 5195 S. Washington Ave. Titusville, FL
February 2021 markrd our 13 Year Anniversary of living our passion to Build Faith, Families, and Dreams!
We are so excited to celebrate those who have given their life to Jesus, be baptized, healed from sickness, freed from addictions, restored in their relationships, prosper financially, fed, clothed, comforted in times of sorrow, encouraged and loved!
We look forward to celebrating many more years of leading people to the only answer for our world today… Jesus!
If you are looking for a church home, somewhere with warm welcomes and lots of laughs, we would love for you to check us out and see how you fit! If you consider yourself a part of our church family and circumstances have led you away from your commitment, we say, "it's time to come back home!" Either way, we can't wait to see your face!